Hello Dolly
references in two consecutive posts? Oh well.
The longed-for sun finally put in an appearance last week, and I was working at our local community allotment. Between bouts of wrestling with an enormous petrol strimmer, I had plenty of time to enjoy the feeling of being close to nature.
I have also been feeling inspired by the fab outfits some of my favourite UK bloggers have been wearing to defy the dire weather we have had here lately. I was also really struck by a recent
post
by Desiree at Pull Your Socks Up! Although Desiree lives in Australia, and is therefore rather more familiar with Sunshine, her post about the importance of not waiting for special occasions to wear your favourite clothes is equally applicable to those of us in cooler climes.
A couple of weeks ago I went to a Medieval Festival.
I bought some herbs for the medieval garden I am cultivating, but that can wait for another post. I also bought a dress. I'd intended keeping it for some Autumn events I have planned, but inspired by Desiree, I thought I'd put it on straight away, even though I was just pottering in the house.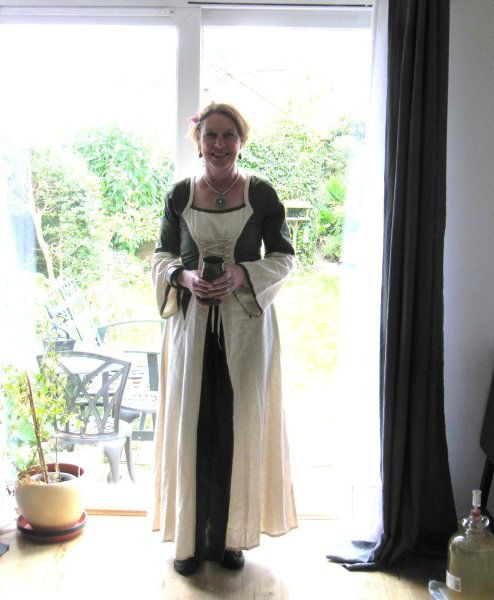 This led on to me digging out the goblets and jug that I bought at a previous Festival. I don't use these enough, but the principle of wearing your favourite clothes should also be applied to using your best china.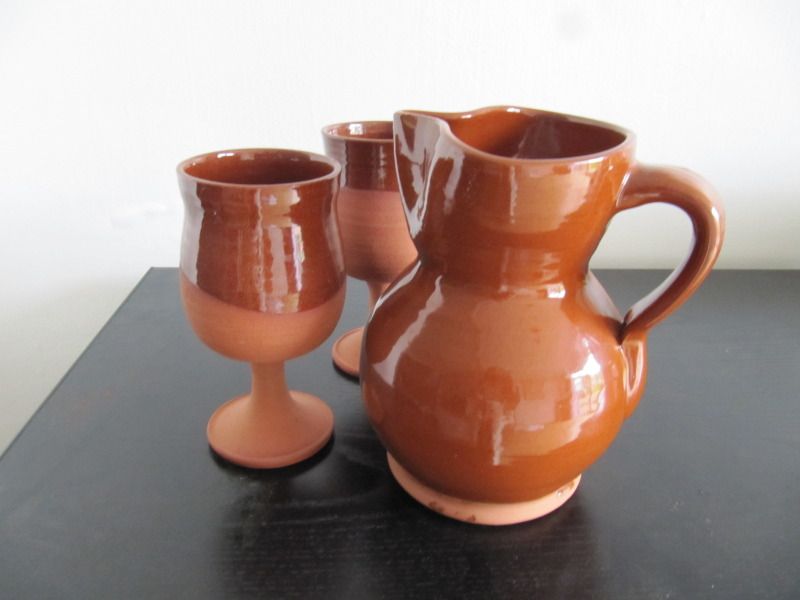 This large medieval-style jug is out in the hall so I do see it every day.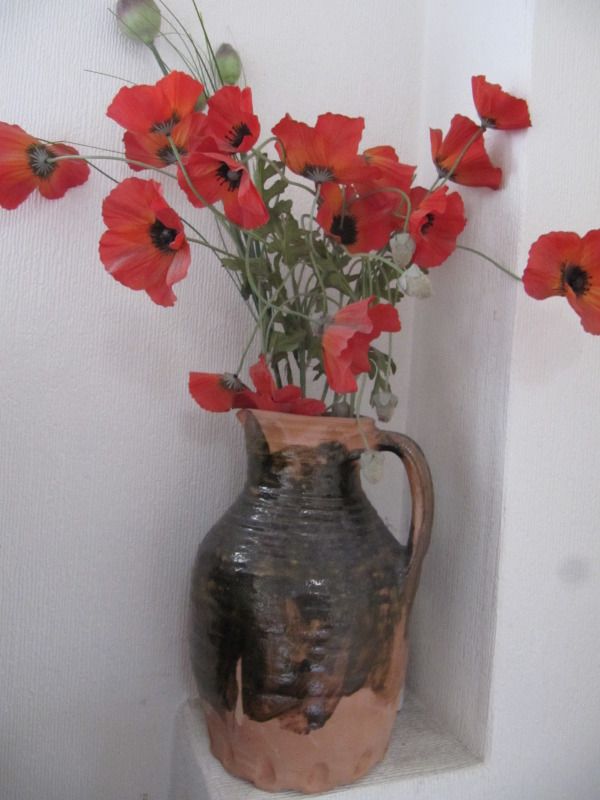 I bought some glass goblets at one of my local charity shops a couple of weeks ago. They're not old, I think they may be made of recycled glass, but they are chunky and heavy, and embossed with fruit designs. I thought they would be perfect for the elderberry wine we made last Autumn. Tiberius was
not
in agreeement ("Not more bloody glasses woman!") But too late, the cash had changed hands! And I can since confirm that a drop of Californian Red goes down very well in these too.
Talking of drinking, I was reminded of these words from The Rubaiyat of Omar Khayyam.
Dreaming when Dawn's Left Hand was in the Sky
I heard a Voice within the Tavern cry.
'Awake, my Little ones, and fill the Cup
Before Life's Liqour in its Cup be dry.'
Or as Desiree would put it
"Love your life, wear what makes you feel like a shining star, don't stop learning and most importantly... stick it to the man!"
Hear Hear!
And talking of sticking it to the man, Oh Danny Boy!